We here at Spes Technologies are all for making our customers more efficient.  We do our best to leverage technology they may already own (but aren't fully utilizing) before recommending additional solutions.  We've already covered a few basic tips on getting more out of your smartphone or tablet, now we've compiled this list of apps to help you get even more out of them.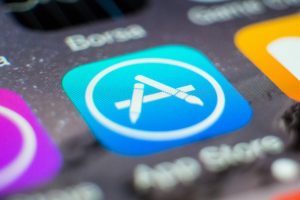 Some of our personal favorites, in no specific order:
1Password – One of the best password management utilities in existence.  No more resetting forgotten credentials, no more recycling of passwords.  Not only will this app keep your accounts more secure but is also a huge time saver.
Genius Scan – This app is fantastic for scanning documents on the fly.  No need to hunt for a scanner or making an extra trip to the office supply store.  Just take a picture of the document, adjust the borders and convert to PDF.  From there it's easy to email or store for later usage.
Road Trip – Keeping vehicles in tip-top shape is critical for workers on the go.  A properly maintained vehicle runs more efficient and is less likely to break down and impacting productivity.  This app can be configured to track gas mileage, pop up maintenance reminders and track repairs (both scheduled and unscheduled).  Your accountant will love you for it!
Units – Unit conversions are a fact of life.  This app has an extensive library and comes in handy if working with numbers or measuring things is part of your every day requirements.
Other apps that have been recommended by fellow entrepreneurs and mobile office workers:
Badger – CRM, field sales, lead tracking
Expensify – Easily keep track of expenses and create expense reports.
InstaPDF – Similar to Genius Scan from above but this one comes with a desktop app that automatically syncs your devices, potentially saving a step.
Billings or Toggl – Accurate time tracking is critical for businesses/workers that do work on an hourly basis. Either of these two apps will be of great help in providing accurate billing and reports.
Authenticator – More of a category, these apps enable two factor authentication for increased security of online accounts.
Outside of specific apps, having a quality email service with the ability to share calendars is a must.  We prefer Office365 above all.  With calendar sharing it's easy to let coworkers/employees know when you are or are not available, whether it's because of meetings or a day off and you do not wish to be disturbed.  As long as it is diligently kept up to date, it will surely save unnecessary phone calls or emails.  Pro tip, courtesy of a friend:  Keep personal emails in the native Mail app on your phone and work emails in the Outlook (or other) app.  This will help with separation of church and state and make it easier to leave work at work.
Have an app or service that you can't live without?  Let us know via our Contact page or on Twitter (@spestech).  We have a few more to tell you about but we've saved that for another day.